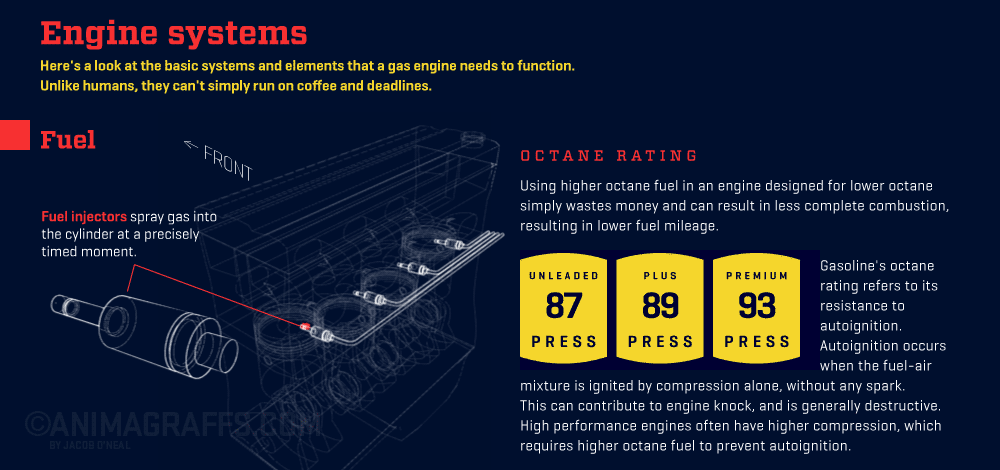 Infographic By Jacob O'Neal/Animagraffs
Many people have questions about the 3 different grades of gas you find at a gas station. As the old adage goes, you get what you pay for. So, it's logical to think that premium gas is better for your car.
The octane rating of gasoline defines it's resistance to combustion. A gasoline engine works by spraying a fine mist of gasoline into each cylinder, compressing the air and gas mixture and then igniting it with a spark.